Programs
The Center for Global Justice is a multi-cultural, democratically organized service, learning, and research center. Through our support of the social and solidarity economy, our public education programs, and our research collaborations we seek to empower ordinary people to work to create a more socially and economically just world.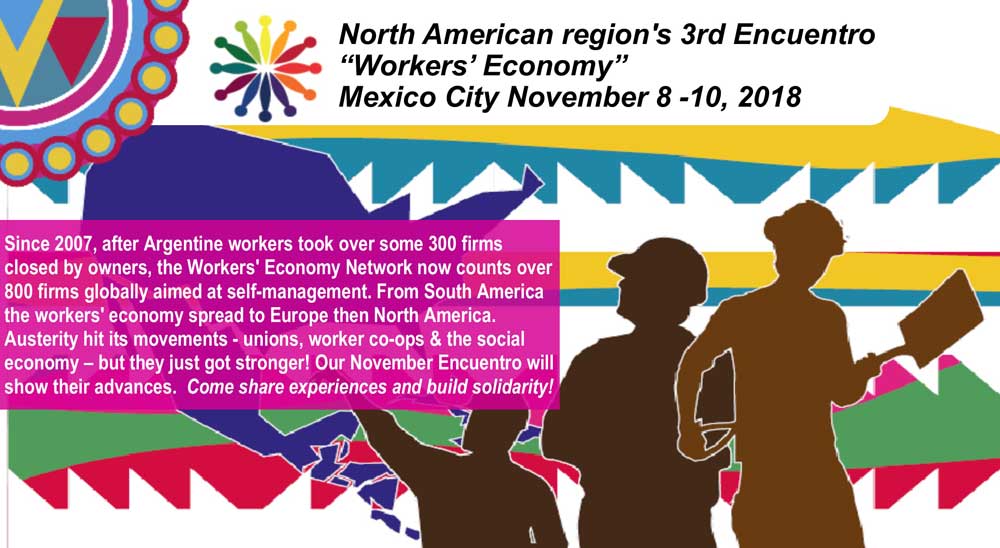 Mexico City, 25 September 2018
Dear Friends,
Since 2007, the international Workers' Economy Network has held numerous meetings in different parts of the world. This year the North, Central American and Carribean Region's 3rd Meeting will be held on November 8-10 in Mexico City.
We hope you can join this organizational effort by participating in the meeting and sharing your experience and expertise with other workers, academicians, and militants from the region. We also invite you to suggest panels, group proposals, and round-tables in both English and Spanish... Read more